Games Times
Best Timepieces for Casino Enthusiasts
Casino Enthusiasts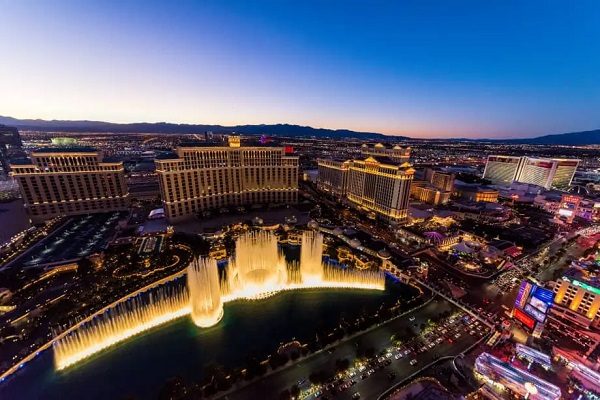 Just like when Tom Cruise wore a Porsche Design Orfina 7176s timepiece on Top Gun (1986) or when Pierce Brosnan wore an Omega Seamaster with a blue dial as James Bond in GoldenEye (1995), wearing a chic watch definitely helps in completing your whole look.
Are you looking for that last oomph to tie in your trip to the casino outfit? What better way to cap off your look than with these four stylish and luxurious timepieces that will have you feeling special and sophisticated at the same time.
A Watch for Poker Lovers
It is the latest addition to Christophe Claret's Trilogy of gaming watches; the Poker is a mechanical wristwatch that not only displays the time but also enables the wearer and two friends to engage in a three-player game of Texas Hold'em Poker with a total of 98,304 combinations when playing with friends on the watch itself. Pretty cool, right?
This timepiece was initially conceived to be the first of the trilogy of casino-themed watches from Christophe Claret, but due to the complexity necessary to engineer this watch in order to duplicate that of Texas Hold'em Poker, this was the last to be released.
The watch is housed in an elegant black PVD coated or natural titanium and 18k white or pink gold or platinum case – depending on your choice of look. Either way, it gives the wearer that luxurious feel of being a pro. No matter if you prefer real-life poker games or live casino sessions like those found on SpinFever.com, you'll definitely be noticed.
For Baccarat Players
Another elegant watch from Christophe Claret – the Baccarat. This timepiece acts like a mini-casino with three games: baccarat ("baccara" in French), roulette, and dice.
The Baccarat game's cards appear on the dial as if by magic. The player's cards are shown in three small windows at 6 o'clock, while the banker's cards are displayed at 12 o'clock. Every time a card is dealt, a Cathedral gong rings, and this striking mechanism can be observed through a window on the side of the watch at 2 o'clock.
The wearer can also play craps by using the small dice kept behind glass near the four o'clock position. To play roulette, you can simply flip the watch over and can access the roulette table behind an anti-glare sapphire crystal glass. The winding rotor doubles as the roulette table, and a pointer indicates the winning number. Thanks to a unique mechanism, it also offers over 24,000 possible game combinations in Baccarat.
The Baccarat is also limited to 9 pieces per style, including white gold, red gold, and platinum setting with either Dragon – power, wisdom, and perfectionism; or Tiger – strength and unpredictability. A hidden feature of the timepiece is the lucky Chinese ideogram which appears for a few seconds when one blows on the dial.
Blackjack Lovers, This One's for You
Nope, you don't need to be a master mathematician in counting like in Kevin Spacey's film 21 (2008). Completing the Casino Trilogy of Christophe Claret, this Blackjack timepiece is said to be the first and the trickiest to achieve into a small watch due to the game's random nature.
To play Blackjack in this timepiece, the player's four cards are positioned on the lower half of the table, between the 3 o'clock and 9 o'clock positions. Two of these cards are visible, while the other two are concealed behind shutters. A gong sound is heard whenever the shutters are opened to reveal a card. As for the dealer, their three cards are located on the upper half of the table, and only one of them is facing up and visible to the players.
Similar to the Baccara watch, this timepiece also features a mini-game of craps using 1.5mm dice, which can be seen through a sapphire crystal glass. In addition, the watch's flipside also transforms into a functioning roulette table.
These Blackjack models also have titanium, 18k white or pink gold, or platinum in their design.
Casino Feel for the Ultimate Casino Aficionados
With its classy and luxurious design and feel, this watch will make you feel like you're Robert De Niro in Casino (1995). Apart from Christophe Claret, Jacob & Co. also has an entry to the gambling-themed watch design – the Casino Tourbillon. Recently launched last March 2023, it is the latest one to be released among this list and features a fully functional roulette wheel combining it with a flying tourbillon to complete this timepiece's whole design and look.
This timepiece is made of 18k rose gold and has a highly polished finish. It has a diameter of 44mm and is 16.3mm thick, while the dial side of the watch is also protected by a heavily domed sapphire crystal with anti-reflective treatment.
While these watches may appeal more to watch collectors, these timepieces can definitely help you stand out and may even help you bring your A-game on your next trip to the casino.