Life Style
The Return of Vintage: Classic Bridal Styles Making a Comeback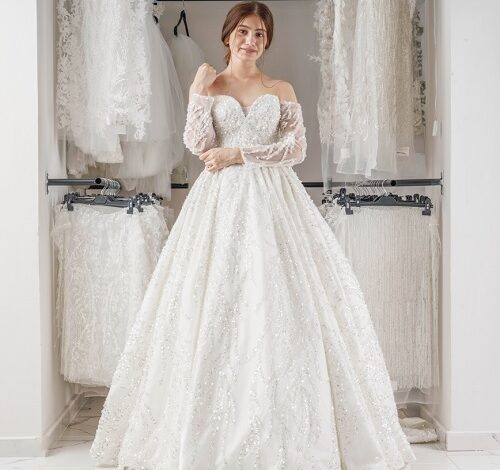 In the ever-evolving world of bridal fashion, there's a timeless allure to classic vintage styles. While contemporary designs continue to capture the hearts of modern brides, there's a growing trend towards embracing the elegance and nostalgia of bygone eras. In this article, we delve into the resurgence of vintage bridal styles and how they are making a captivating comeback at Jayleen Bridal House.
The Allure of Vintage Bridal Fashion
Vintage bridal fashion possesses a unique charm that has transcended generations. It's not just about wearing a gown; it's about stepping into a piece of history, a time when weddings were celebrated with grandeur and sophistication. The allure of vintage styles lies in their timeless appeal, offering brides the opportunity to connect with the past while creating new memories for the future.
The Vintage Renaissance at Jayleen Bridal House
At Jayleen Bridal House, we have always celebrated the beauty of classic bridal styles. While our collections feature a wide range of contemporary designs, we have witnessed a growing interest in vintage-inspired gowns. Brides today are seeking dresses that pay homage to iconic eras, from the graceful silhouettes of the 1920s to the romanticism of the Victorian period.
Our commitment to offering a diverse range of bridal options has led us to curate a stunning collection of vintage-inspired wedding dresses. These gowns seamlessly blend the essence of yesteryears with modern craftsmanship, resulting in pieces that are both timeless and relevant. Here are some of the vintage styles that are making a resounding return at Jayleen Bridal House:
The Roaring Twenties: Art Deco Elegance
The 1920s were an era of opulence and glamour, known for its Art Deco influences and flapper-style fashion. Vintage-inspired gowns from this period feature exquisite beadwork, intricate geometric patterns, and dropped waistlines. Brides who choose these gowns embrace the spirit of the Jazz Age, exuding confidence, and sophistication.
The Romantic Victorian Era: Ethereal Lace
For brides who appreciate the romance and femininity of the Victorian era, our collection includes gowns adorned with delicate lace overlays, high necklines, and long sleeves. These dresses capture the essence of a bygone era while maintaining a sense of contemporary grace. The Victorian-inspired bride exudes timeless elegance and a love for intricate details.
Mid-Century Chic: Tea-Length Delight
The 1950s were characterized by tea-length wedding gowns that exuded playfulness and charm. These dresses feature full skirts, cinched waists, and playful necklines, creating a look that is both fun and flirtatious. Brides who choose this vintage-inspired style embrace a sense of nostalgia while infusing their wedding day with a touch of retro glamour.
The Graceful 1940s: Simple Sophistication
The 1940s were defined by simplicity and understated elegance. Our collection includes gowns inspired by this era, featuring clean lines, modest necklines, and A-line silhouettes. These dresses are perfect for brides who appreciate the beauty of simplicity and desire a gown that exudes sophistication.
Customization: Making Vintage Your Own
While vintage-inspired gowns evoke the charm of the past, Jayleen Bridal House understands that every bride is unique. That's why we offer a range of customization options for our vintage styles. Whether you want to add a contemporary twist to a classic silhouette or personalize the gown with intricate embellishments, our expert team is dedicated to tailoring the gown to your vision.
Embracing Timeless Beauty
The return of vintage bridal styles signifies more than just a fashion trend; it's a celebration of timeless beauty and the enduring allure of classic designs. At Jayleen Bridal Shops, we are delighted to be part of this resurgence, offering brides the opportunity to embrace the elegance of the past while stepping confidently into their future.
Your wedding day reflects your unique love story, and whether you choose a vintage-inspired gown or a contemporary masterpiece, we are here to make your bridal dreams come true. Explore our vintage-inspired collection and embark on a journey that combines the charm of yesterday with the excitement of today.
The classics never go out of style, and at Jayleen Bridal House, we believe that vintage-inspired gowns are a testament to the enduring beauty of bridal fashion. Step into a world where timelessness meets modernity and create memories that will last a lifetime.