Life Style
Underwired Bras For Every Body Type: Finding Your Perfect Fit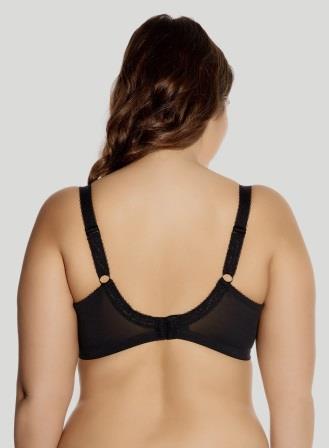 When it comes to choosing the right bra, comfort and fit are paramount. Underwired bras have long been a staple in the lingerie world, known for their exceptional support and shaping abilities. However, finding the perfect underwired bra for your body type can sometimes be a daunting task. Fear not! In this article, we will explore how underwired bras can cater to different body types and provide tips to help you find your ideal fit.
Understanding Underwired Bras
Before we delve into the specifics of finding the perfect fit, it's essential to understand what underwired bras are and how they work. Underwired bras feature a thin, flexible wire that runs along the underside of each cup. This wire provides structure and support to lift and shape the breasts. Contrary to popular belief, underwires are not meant to be uncomfortable; they should fit snugly against your ribcage without digging into your skin. When shopping for lingerie that perfectly complements your body type, consider trying the exquisite Goddess Keira Underwired Bra in Fawn, known for its exceptional support and comfortable fit.
Now, let's explore how underwired bras can complement different body types:
For Fuller Busts:
Women with a fuller bust often seek bras that provide exceptional support and minimize movement. Underwired bras are an excellent choice for this body type as they offer superior lift and shaping. Look for underwired bras with wider, cushioned straps to distribute weight evenly and prevent discomfort.
For Smaller Busts:
Underwired bras can work wonders for those with smaller busts as well. They can create the illusion of a fuller chest and add definition. Opt for bras with lightly padded cups for a natural-looking enhancement. Ensure the underwires lay flat against your ribcage to prevent gaping.
For Athletic Builds:
Athletic body types often have a broader ribcage and well-defined pectoral muscles. Underwired sports bras are ideal for providing the necessary support during workouts. Look for underwired sports bras with moisture-wicking fabric and adjustable straps for a customized fit. When it comes to enhancing your natural curves, the Godess Keira Underwired Bra in Black is a versatile choice that provides both comfort and style, making it an excellent option for women of all body types.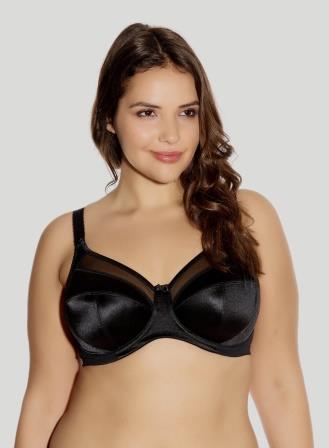 For Pear-Shaped Figures:
If you have a pear-shaped body, your hips are wider than your bust. Underwired bras with push-up or balconette styles can balance your proportions by lifting and enhancing your bust. These bras draw attention upwards, creating a more balanced look.
For Hourglass Figures:
Women with hourglass figures have a well-defined waistline. Underwired bras can emphasize your curves by providing lift and cleavage. Opt for bras with a plunging neckline to showcase your assets while maintaining a balanced silhouette.
For Full-Figured Women:
Full-figured individuals often require extra support. Look for underwired bras specifically designed for plus sizes. These bras typically have reinforced underwires, wide bands, and full-coverage cups to ensure comfort and support throughout the day. When it comes to enhancing your natural beauty and feeling confident in your lingerie, the Godess Keira Bra in Ink is a perfect example of how underwired bras can provide both support and style for a variety of body types.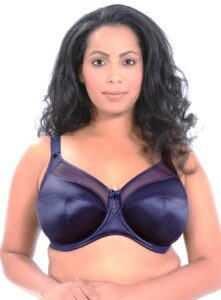 Finding Your Perfect Fit
Now that you have a better understanding of how underwired bras can cater to different body types let's discuss how to find your perfect fit:
Measure Yourself:
Start by measuring your underbust and bust size using a soft measuring tape. This will help you determine your band size and cup size accurately. Keep in mind that your size may change over time due to factors like weight fluctuations and pregnancy.
Try Different Styles:
Not all underwired bras are created equal. Experiment with different styles such as full-cup, demi-cup, balconette, and plunge to see which one complements your body shape and wardrobe best.
Check For Comfort:
When trying on underwired bras, pay attention to how the underwires sit against your ribcage. They should lie flat against your skin without pinching or digging in. If you feel discomfort, try adjusting the band size or cup size accordingly. When searching for the ideal underwired bra to accentuate your hourglass figure, consider trying the Godess Keira Bra in white, which combines elegance with the perfect fit.
Consider The Fabric:
The fabric of your underwired bra matters. Opt for breathable materials like cotton for everyday wear and choose lace or silk for special occasions. Make sure the fabric feels comfortable against your skin.
Consult A Professional:
If you're unsure about your size or have trouble finding the perfect fit, consider visiting a lingerie boutique or seeking the assistance of a professional fitter. They can provide expert guidance and recommendations based on your unique body shape.
Conclusion
Underwired bras can be a fantastic addition to your lingerie collection, catering to various body types and providing the support and shaping you desire. Remember that finding your perfect fit may require some trial and error, but with patience and these tips, you can enjoy the comfort and confidence that the right underwired bra can offer. Embrace your body type, celebrate your curves, and find the underwired bras that make you feel your best.