Travel
8 things to do before moving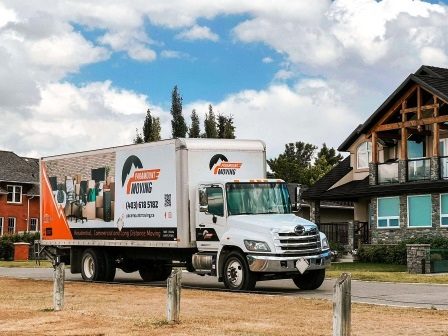 Moving to a new place of residence, even if it is a local move within the city, is a rather complex process. Without careful preparation and planning, moving can take a lot of stress, time and money, so you should take the time to plan to make it easier on yourself. Below we'll give you a list of eight steps to prepare for your move.
Step 1: Create a checklist.
It's a good idea to start by making a very detailed list that includes tasks and deadlines for everything related to the move, from getting your house in order to hiring a moving company.
Step 2: Declutter.
Combine cleaning your home with going through all your belongings. Donate, sell or throw away items you no longer need. This way you will reduce the volume of things that will have to be transported, thereby saving time and money during the move.
Step 3: Find a vehicle or shipping company.
Decide whether you will hire a professional moving company https://paramountmoving.ca/ or rent a truck for your DIY move. Book your moving service in advance to reserve your desired date.
Step 4: Find your packing materials.
Gather all necessary packing materials:
boxes,
packing tape,
bubble wrap,
wrapping paper,
blankets.
Make sure you have different sized boxes for different items. Don't forget the marker and labels, this will make it easier to load and unload the boxes later.
Step 5: Notify essential services about the move.
This includes notifying your current and future utility providers, the post office for mail forwarding, and applicable service providers (such as Internet, cable and telephone companies).
Step 6: Organize important documents.
Collect and organize important documents such as passports, birth certificates, medical records and financial statements. When moving, keep them in a safe and easily accessible place.
Step 7: Provide a current address.
Update your address with the relevant agencies and organizations. Tell your bank, insurance companies, credit card companies, and any subscriptions or memberships you have.
Step 8: Do your packing methodically
Start packing well before moving day. Start with items you use less often and organize them room by room. Clearly label the boxes with their contents and the room they belong to.
Depending on your circumstances, the sequence of steps may vary: for example, you may want to pack and move your house plants to your new place of residence in advance, or your move may be urgent, and then you will have to look for a transport company that will pack your things. In any case, well-organized preparation for the move will help you quickly get used to the new place.